About NEIoT
We are proud to be one of the first twelve Institutes of Technology in the UK. The new Institutes of Technology are collaborations between Further Education colleges, universities and businesses. Their aim is to develop the high-level technical skills and qualifications that employers really need both now and in future.
Institutes of Technology focus on technical subjects across a range of industries, and all the Institutes emphasise the particular skills needed in their region. The North East Institute of Technology concentrates on advanced manufacturing and engineering, construction and digital.
The North East Institute of Technology has a wide range of state-of-the-art facilities across a number of locations across the North East. Significant investments are being made at all our campuses, for purpose built IoT centres and learning environments equipped with the latest technologies in engineering, built environment, advanced manufacturing, motor vehicle and digital sectors. Industry standard facilities in our technical training will make a real difference to skills development for individuals, employers and the region.
Our Vision
Optimising the NEIoT's combined collaborative strengths to deliver best in class higher level technical skills training supporting industry growth across the North East region.
Our Mission
Meet North East's higher level technical skills needs in advanced manufacturing, construction and built environment and digital sectors, both today and in the future.
Our Objectives
Build strong and sustained employer partnerships in the IoT's designated sectors

Create a shared understanding of, and passion for, the current and evolving  higher level technical skills across the region's key sectors

Design, develop and deliver technical training that reflects identified employer needs today and for the future

Enable and facilitate improved employment opportunities through the collaborative NEIoT technical training provision and inspiring talent development and acquisition

Ensure compelling high level technical training experiences to support employers, inspire learners and help grow the local economy, and broaden accessibility, raise aspirations and improve inclusivity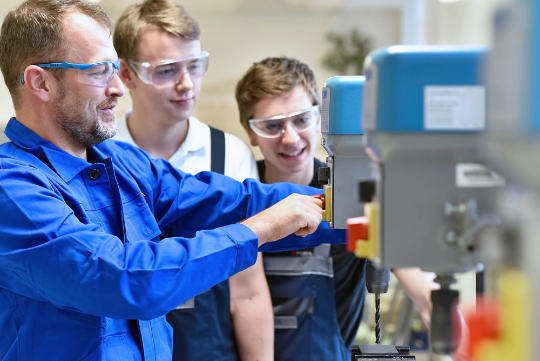 Delivered in partnership
We are proud to be working in collaboration with the following partners: